Comics are a great part of the European, Japanese and American cultures, they have added humor and criticism in a way to see reality, heroism and erotism and many more points of value in our modern time. Comics are a big part of our film industry as well as a huge market of professional illustrators, and designers. Think about Batman, Superman or wonderwoman, Japanese Manga, Marvel comics or cartoons they all play a role in the wonderful world of comics.
In a successive special course offered by FAAC we will explore the challenges of the 9th art, starting with basic drawing courses. The course soon turns to the particular narrative style of sequential art. The course is designed for beginners as well as advanced students.
Digital art
As the demand for digital artists grows stronger each year, we have decided to add this domain of art in our school program. After learning to control the skills of traditional drawings, we move on to digital support and explore various programs. Then we will learn coloring and perspectives as well as layouts and designs. The course is accompanied by traditional drawing and painting courses depending on the need of the students and the story board or design on which the exercises are based on.
This course is ideal for
graphic designers
new media students
cinema students
fashion designers
Tattoo artists
In the course will will teach with programs as Photoshop and Cliptudio, and will be acompanied by traditional drawing and painting.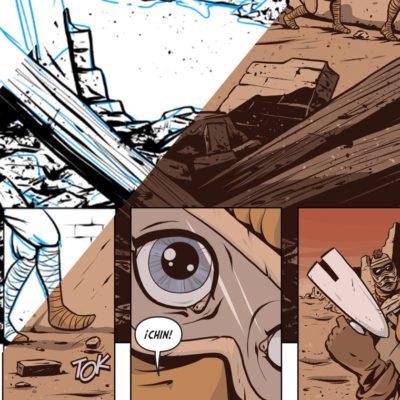 Attending the life model course at least once a month is highly recommended.
Anatomy for comics
Perspective for comics
Light / shadow
Storytelling
Page layout
Storyboard
Lettering
Character design
Digital production